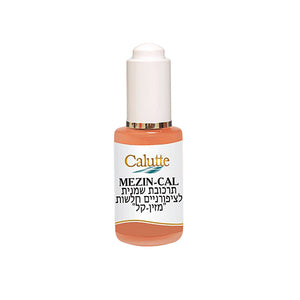 A universal drug, successfully used for onycholysis, onychorexis, was created to strengthen the nail plate in case of fragility, delamination and after removal of extended nails.
Moisturizes, softens and regenerates cells.
Works great not only on the nail plate, but also on the skin.
Supports the integrity of membrane cells, accelerates growth, heals.
Description
Professionally selected components normalize the balance of vital functions of the nails and the skin around them, and prevent the appearance of burrs.
Used in salon and home care of the nail plate.
Application: Apply  oil to the nail plate and rub in using a rubber buff.
Consumption: the  drug is sufficient for 50 to 70 applications.
Main Ingredients:
Vitus Vinifera Seed Oil - grape seed oil;
Ricinus Communis Seed Oil - castor oil;
Tocopherol Acetate - vitamin E;
Retinil Palmitate - vitamin A;
Triticum Vulgare (Wheat) Germ Oil - sprouted wheat germ oil;
Eucalyptus Globulus Oil - eucalyptus oil;
Lavendula Augustiflora Oil - lavender oil.