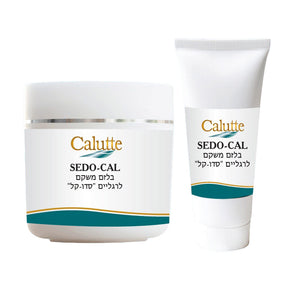 A cream for the effective treatment of dry skin problems and chronic cracks in the feet, elbows and palms.
Designed specifically for fast healing of cracks.
The active ingredients, mineral oils and urea affect all the links in the formation of cracks and their inflammation - hyperkeratosis, infection with microflora of various origins, dry skin, reduced local immunity and insufficient blood circulation.
Available in sizes: 100 ml
Description
Revitalizing balm.
Arnica, which is part of Sedo, promotes anti-inflammatory process, prevents the reappearance of cracks, moisturizes the skin and restores water balance. Actively moisturizes and softens the skin. It is used both in salon work and in everyday use at home. The drug is indicated for patients with diabetes.
Application:  apply the cream with a disposable spatula on clean, dry skin in the area of ​​cracks and allow to be absorbed. For deep cracks, after applying the drug, put on socks and leave overnight.
Consumption:  100 ml is calculated for 50 or more procedures.
Main ingredients:  Urea - urea;
Allantoin - allantoin;
Butylene Glycol - butylene glycol;
Arnica Montana Flower Extract - arnica extract;
Taraxacum Officinaie (Dandelion) Extract - Dandelion extract.